What are Dental Crowns?
Tooth decay, sports injuries, aging, and illnesses are just some of the many ways that your teeth can become damaged. One great course of treatment to consider in order to repair such damage is receiving a dental crown near you.
A dental crown is a procedure where a small cap is placed over your tooth. Caps can be made of metal, porcelain, ceramic, or resin, with the latter three options mimicking the appearance of your natural tooth. Not only does the dental crown provide protection and newly restored strength to your damaged tooth, but it also helps support your neighboring teeth too.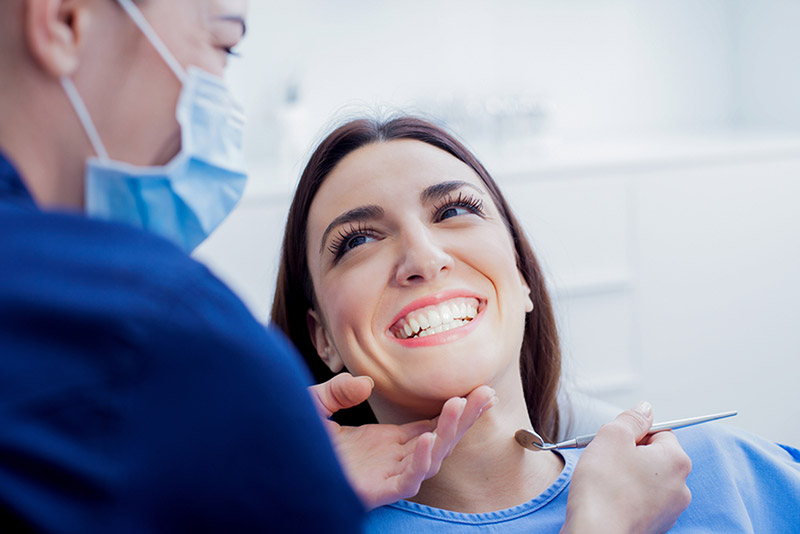 Why You Would Need a Dental Crown
Receiving a dental crown may be necessary for some of the following reasons:
Your tooth is fragmented or cracked in places.
An infection has weakened your tooth.
Covering up a filling or a root canal.
Keeping a dental bridge or dental implant in place.
Covering up a discolored or irregularly shaped tooth.
It's always best to consult with your dentist prior to receiving a dental crown in Orléans. They'll be able to answer any of your questions and let you know if you're a good candidate for this treatment, or if another avenue would suit you better.
How is My Tooth Prepared for Receiving a Dental Crown in Orléans?
Receiving a dental crown at our clinic in Orléans is a straightforward, standardized process. Again, always be sure to talk with your dentist prior before booking any procedure.
Usually, coming in to receive a dental crown requires at least two visits. The current state of your teeth will be evaluated during your first appointment, and includes getting x-rays done, filing down your tooth, and having impressions taken of your tooth to ensure that the crown will properly fit.
Once the dental crown has been made at the lab, you'll return to have it placed. Your dentist will numb the target site and then put the crown over your tooth. This is a permanent process, so you won't have to worry about receiving another if you maintain good oral habits like regular brushing, flossing, and coming in for dental check-ups.
Do you suspect you have an infected or weakened tooth? Have you just undergone root canal therapy? If so, then coming into our clinic and receiving a dental crown in Orléans may be a good treatment to help get your oral health back on track. Call or come in and talk to our staff today!