Emergency Dentistry Near You
When an unfortunate incident occurs, regardless of the nature of the injury, the dentists here at our Orléans dental clinic take care to deliver nothing but the best emergency dentistry services to you.
Coming in to receive emergency dentistry at a clinic near you is important to make sure your condition, and therefore your overall oral health doesn't worsen.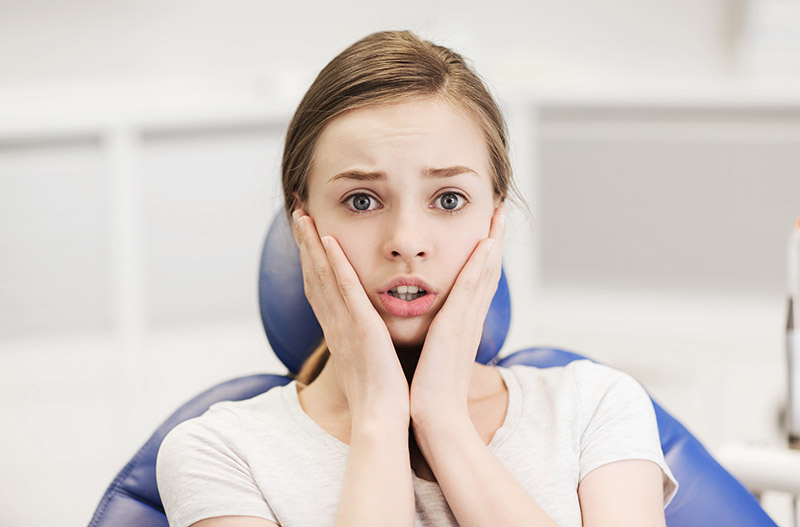 What Constitutes Emergency Dentistry?
A lot of different procedures fall under the umbrella of emergency dentistry. Here at our dental clinic in Orléans, such treatments include receiving dental fillings, crowns, or root canal therapy. However, the extent of care and the duration of the procedure depends on your individual case.
Facial trauma, such as lacerations or injuries to your cheeks, lips, and tongue – more specifically, damage to your soft tissues – also constitutes situations that require emergency dentistry services in Orléans.
Though the thought of seeking out emergency dentistry may cause feelings of anxiousness, needing this form of care it is not as uncommon as you may believe. Many people deal with situations such as these, and the dentists performing emergency dentistry near you are capable and knowledgeable.
That said, some of the most common dental emergencies are as follows:
Severe toothaches.
Swollen or bleeding gums.
Swollen jaw.
Your tooth has been knocked out.
There are exposed nerves in your tooth.
Your crown has broken.
You have an abscessed tooth (otherwise known as a pocket of pus that's formed around an infection).
Your filling has come out.
A piece of food has gotten stuck in between your teeth, and you can't get it out.
When you come into a dental clinic to receive dental emergency treatment near you, your dentist will first gather details about what happened and then recommend the procedure that is best suited to you.
If you do require emergency dental services, don't hesitate to get in touch with our dental clinic in Orléans. Our staff understands that such circumstances can be overwhelming and we're here to ensure that you're well looked after entire time we work to restore your oral health.