What is Invisalign?
Realigning your teeth and by extension, improving your smile and your overall oral health is important, as this can prevent overcrowding and problems with your bite.
In recent years, Invisalign as an orthodontics treatment has become more popular. Compared to traditional braces, receiving Invisalign treatment near you works much the same way, but without metal arch wires, brackets, and elastics. Instead, Invisalign makes use of clear aligners or trays that are designed to fit inside your mouth.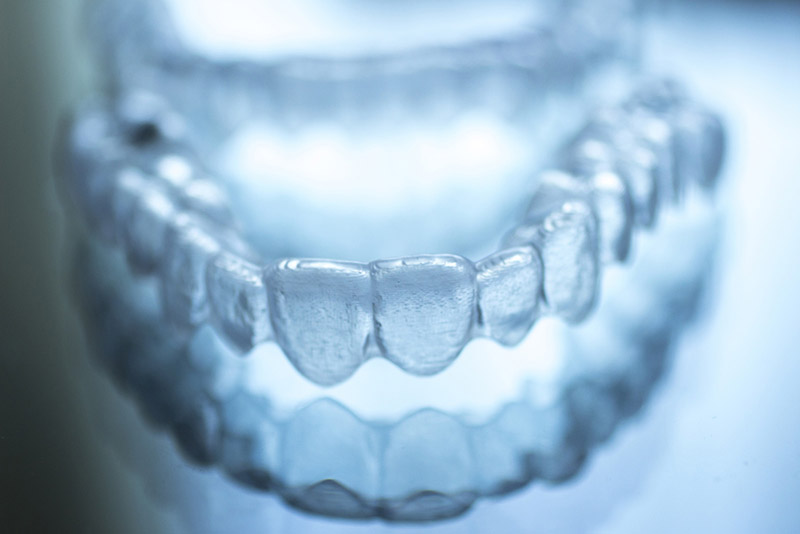 What Does the Process of Receiving Invisalign at Our Dental Clinic in Orléans Entail?
To begin, you'll visit your dentist for a consultation to see if receiving Invisalign is the best procedure for your oral health. X-rays and impressions will be taken of your teeth in order to identify any issues, and so that your customized aligners can be created. The process of straightening your teeth officially starts once you have your aligners. You'll return to your dentist every few weeks to receive a new pair of aligners so new adjustments can be made.
On average, receiving Invisalign treatment at our Orléans dental clinic can take up to eighteen weeks, but keep in mind the duration of your treatment is heavily dependent on your specific case. If you have any questions about receiving Invisalign treatment near you, don't hesitate to contact us.
Thirdly, you won't have to cut out certain foods from your diet; your aligners are meant to be taken out to eat and drink.
Finally, they're a great way to improve your oral health. Since you can take out your aligners, brushing and flossing are just as easy as it was before.
Give Us a Call or Come in for a Visit to Learn More About Receiving Invisalign Treatment Near You!
You deserve to have a beautiful smile, and here at our dental clinic in Orléans, our staff wants to help you with that. We're here to walk you through the process from start to finish and address any questions or concerns you may have. We look forward to working with you towards improving your oral hygiene!