Restorative Dentistry
Restorative dentistry treatments are designed to help repair broken or infected teeth, and there are a wide variety of procedures that our clinic offers to help you do just that. Maintaining your oral health is an important part in your overall health and wellness.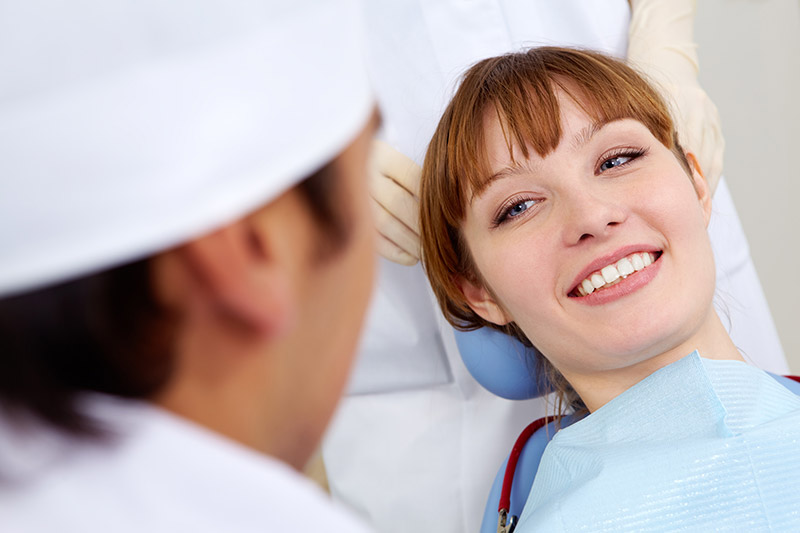 Dental Bonding
This treatment encompasses reshaping your tooth to achieve a more desired look by using composite resin. This can be done on any tooth that has experienced fragmentation or severe stains. It also helps to improve the overall function of your teeth.
Dental Bridges
If you leave a missing tooth unaddressed, bacteria and plaque can build up in the open space which can lead to further infection and bone decay. Whether you're dealing with this, or you're wanting to eat and talk without worrying about the potential of feeling embarrassed, dental bridges are a great way to fix both.
Dental Crowns
Often associated with root canal therapy, dental crowns are a small, customized cap that is placed on top of your tooth to help protect it and allow your teeth to properly function. Your dentist may also recommend a crown following implant surgery or as part of receiving dental bridges.
Dental Implants
One of the perks of dental implants, and by extension, restorative dentistry measures, is that the results of these treatments are permanent. Dental implants are a particularly great solution if you're missing teeth, as you'll be able to chew, talk, and laugh as you normally would, and the titanium implants help strengthen your jaw.
Dental Fillings
When a cavity forms around or in your tooth, the build-up of plaque and tarter needs to be removed and the hole that is left behind needs to be filled. Receiving dental fillings is a common procedure. They can be amalgam (metal) or composite (made to mimic your tooth's natural color).
Dental Inlays and Onlays
As a another means to support and restore your teeth, dental inlays and onlays are an alternative treatment to traditional dental fillings. Dental Inlays are placed inside your tooth to fill the cavity, while dental onlays are placed over the cusp, or top, of your tooth.