What are Dental Fillings?
Dental fillings are a treatment that is performed to amend cavities inside your mouth. Cavities often form either in or around your teeth due to plaque and tartar build-up or decay. This build-up is removed and then a special material is used to fill in the hole that's left behind, hence the name.
Here at our Orléans dental clinic, receiving a dental filling is a routine and simple procedure that only requires one visit.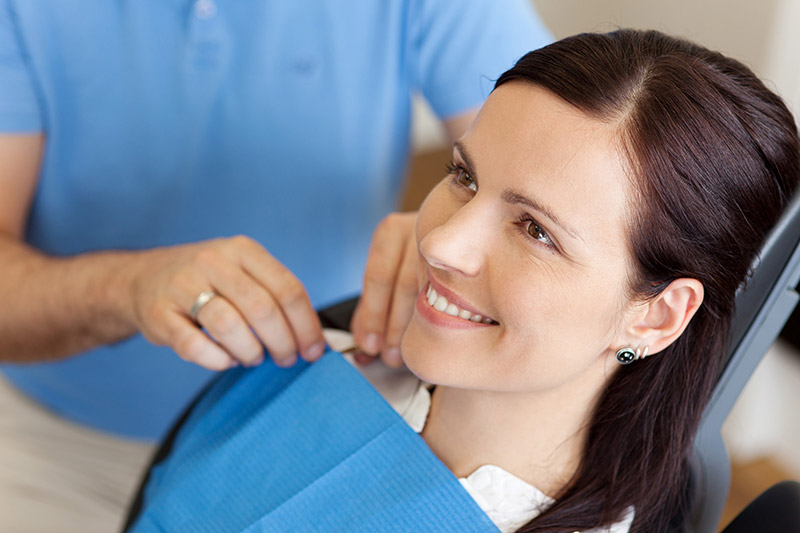 What Steps are Involved in Receiving a Dental Filling in Orléans?
Once your dentist has evaluated your teeth, they'll apply local anesthesia to the target tooth in order to keep you comfortable during the procedure. Then, they'll use a small drill to clear out the plaque before thoroughly cleaning the site. Your dentist will fill in the hole with the pre-determined material and when that's done, they'll polish it and then you're good to go.
In the past, the majority of dental fillings offered near you were composed of metal, also known as silver amalgam fillings. But that is no longer your only option. Your fillings can be made of gold, ceramic, glass ionomer, or composite resin. Ceramic and resin are the best choices if you don't want the filling to be noticeable, as they'll easily blend in with the rest of your teeth.
Talk to one of our dentists at our Orléans dental clinic for more information about receiving dental fillings. They'll be able to discuss which type of material is best for your oral health.
After you've received treatment for a dental filling near you, always be sure to follow any additional instructions given to you by your dentist. That said, as long as you maintain good oral health habits like regular brushing and flossing, your filling will remain in good condition, and the likelihood of requiring future dental fillings will be low.
If you're interested in learning more about the process of receiving dental fillings near you, give our clinic a call or come in to book a consultation today! Our staff looks forward to assisting you with all your oral health needs!