What are Dental Implants?
Receiving dental implants is a type of procedure that repairs the aesthetics and functionality of your teeth. These devices, once inserted in your mouth, become fused into your jawbone which provides constant support to your teeth.
There are many reasons why you may wish to consider receiving dental implants near you, such as chronic tooth pain as a result of an infection or decay or because of a sports-related injury. Inquiring about dental implant treatments in Orléans is also a great solution if you're missing teeth.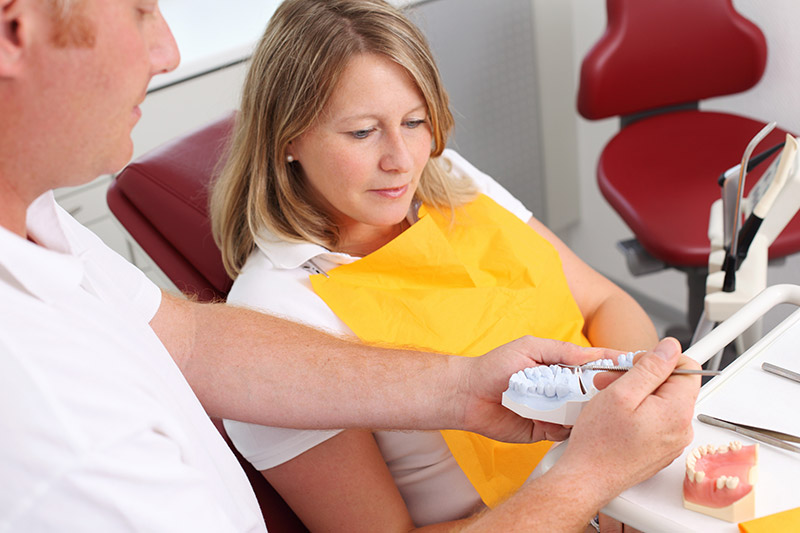 What Does the Process of Receiving Dental Implants Entail?
Firstly, always be sure to book a consultation with your dentist to learn more about what the process of receiving dental implants entails. They'll be able to tell you about the current state of your oral health and whether you're a suitable candidate for this specific treatment.
That said, receiving dental implants near you is a procedure that's recommended if you have healthy gums and bones, especially your jawbone.
Dental implants consist of three parts: the implant, which is made of titanium since it's compatible with the human body, the abutment, or the connecting piece, and the crown that goes on top of the abutment.
The process of receiving dental implants at our Orléans dental clinic requires two appointments. During the first visit, your dentist will drill a hole down into your jaw so that the titanium implant can be placed. Afterward, you'll need some time for the implant to completely fuse with your jawbone. You'll then return at a later date to have the abutment and dental crown installed.
When your dental implants are installed, you'll have the option of a metal crown or one that blends in with your natural teeth.
Come In and Visit or Give Us a Call to Schedule to Learn More About Receiving Dental Implants Near You!
Maintaining good oral health is important, and you deserve the best of care in order to achieve this. Our staff is here to assist you with all types of restorative treatments, including receiving dental implants. While this procedure may be costly, once it's done, you won't have to worry about further health issues such as chronic toothaches or cavities occurring because the results are permanent.