Inlays and Onlays Near You
Here at our Orléans dental clinic, we provide dental inlays and onlays as an alternative to traditional dental fillings. As is evident by the name of each treatment, dental inlays are fillings that are inserted in your tooth, while dental onlays are placed over top of the surface of your tooth.
These are great options for you to consider if you're looking to receive treatment to address cavities that have formed as a result of bacteria, plaque or tartar build-up, or early tooth decay. Both dental inlays and onlays can be made to mimic the appearance of your natural tooth, so only you and your dentist will know you have them.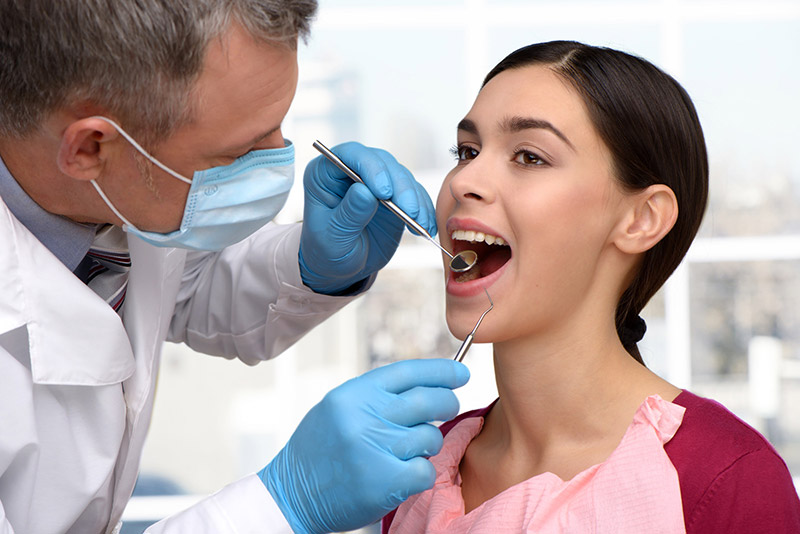 What Does the Process of Receiving Dental Inlays and Onlays in Orléans Entail?
Unlike dental fillings, receiving dental inlays and onlays at a clinic near you requires two visits.
Your teeth will be evaluated and cleaned, and then your dentist will take impressions in order to ensure that the dental inlays and onlays will fit you properly. Inlays and onlays are typically used to address a cavity that is too large for a traditional dental filling, so it's important to make sure that the device is exactly right for you.
You'll return to receive your inlays and onlays once they've been made at the lab.
Before booking any procedure, be sure to speak to your dentist about receiving dental inlays and onlays near you. They'll be able to tell you whether you're a suitable candidate for this type of treatment.
The Advantages of Receiving Dental Inlays and Onlays
Receiving any professional dental treatment means that the procedure will not only be done correctly and painlessly but that the results will last. Dental inlays and onlays are designed to help restore and improve your oral hygiene. You won't have to worry about the devices shifting out of place either since they're customized to fit the dimensions of your mouth. Lastly, they're durable and will aid you in maintaining good oral health in the long term.
Do you have questions or concerns about this particular treatment? Give us a call or come visit us at our Orléans dental clinic to learn more about dental inlays and onlays. Our staff is here to help you on your oral health journey. You'll be in capable hands every step of the way.